I've been back to work for 5 months and I'm already feeling like I need to go back to Thailand.
My fiance and I planned this trip last year with our family. We left in early December for a relaxing 3 week holiday which was nothing short of amazing.
I felt so much excitement for the whole of 2017, planning and prepping for this holiday and it literally came and went so quickly. It feels like just the other day we where sitting at a beach restaurant drinking sangsom with sprite.
But here's to planning the next epic holiday.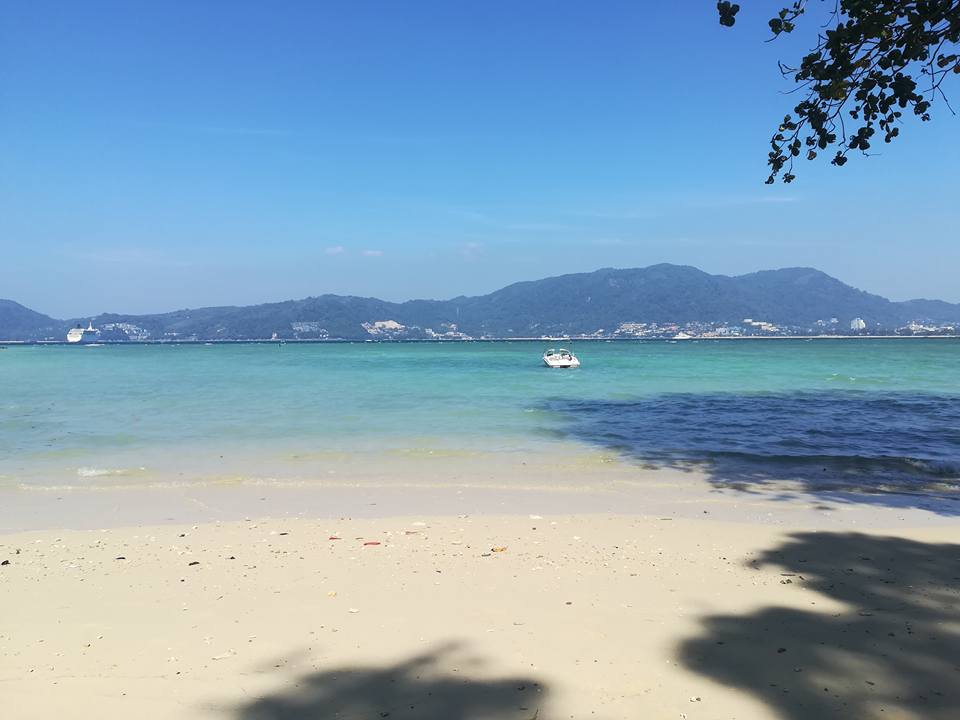 In all honesty, we where pretty anti Thailand and just wanted to go to the New York, America (I still really want to go to New York)
I'm very much into the fast past lifestyle and the thought of a relaxing beach holiday just didn't appeal to me but we decided to go for it anyway, as it would be amazing to spend that time with my fiance's sister who lives abroad.
Also, this was my very first overseas trip.
So, to any newbies that are wanting to travel to Thailand but your looking for tips, here's a few.
Book your flights in advance and make sure you pick a good airline
We flew with Qatar Airline and they where amazing. I really enjoyed the flight and felt well taken care of.
The Airline allowed us to take 45kgs of luggage as well as 7kgs hand luggage which I was so happy about  because the amount of stuff I took to Thailand was absolutely ridiculous and the amount of stuff I brought back from Thailand was even more ridiculous.
Our flight attendance's where great. They really tried to make you as comfortable as possible. They served every drink and meal with a huge smile and never seemed to look irritated or annoyed.
The on board entertainment was as good as it could be. They had fairly new movies that where available and that was good enough for us.
I would highly recommend Qatar Airline if you are wanting to travel overseas. They are an excellent airline.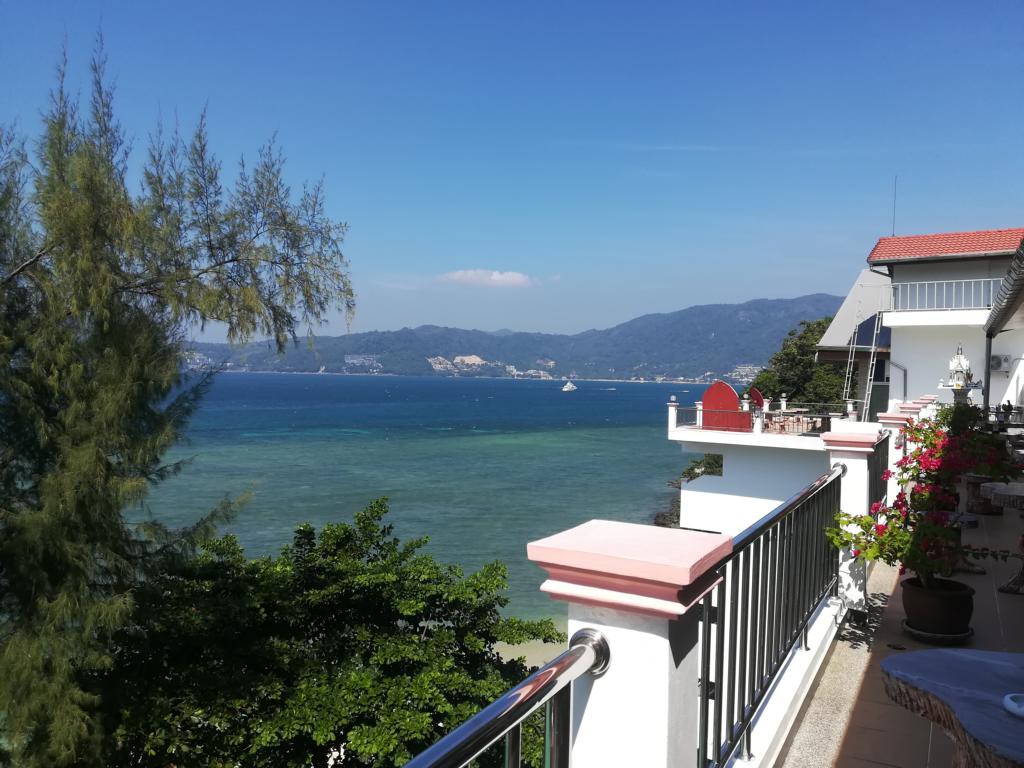 Try your best to get a short layover
We had an 6 hour layover in Doha Airport. At first it was great because of the amount of excitement I was feeling but about 3 hours in, I was tired and just wanted to get some sleep.
We had been flying for 9 hours, which we where awake for and then we had an 6 hour layover which we stayed awake for as well. By the time we got on our second flight to Phuket, Thailand we where exhausted.
The one great thing about staying awake for that 6 hour layover was that we slept the entire second flight which was about 6 and a half hours.
If you have the option of getting a 2 or 3 hour layer as apposed to a 6 or 8 hour layover, I would really take it. Even if it means spending a little more.
You don't need to book into an overly expensive hotel
When we decided we were going to Thailand, I had it in my mind that I didn't want to spend a lot of money on accommodation. We knew that all we would really need was a bed, shower and a place to keep our stuff because we would be out and about most of the time. Which is exactly how it was.
We were out all day and would only stop off at our accommodation to to drop of our towels, shopping or to change for dinner. Sometimes we wouldn't be at our accommodation until 4am the next morning.
Don't get me wrong, I completely understand that it is nice to stay in a stunning hotel and to have all the spa's, pools and views but I just didn't feel like we needed it and our accommodation was absolutely great.
We stayed at IYH Patong Inn and I would highly recommend this hotel. The staff where absolutely amazing. The accommodation was absolutely amazing. It was perfect us and exactly what we needed.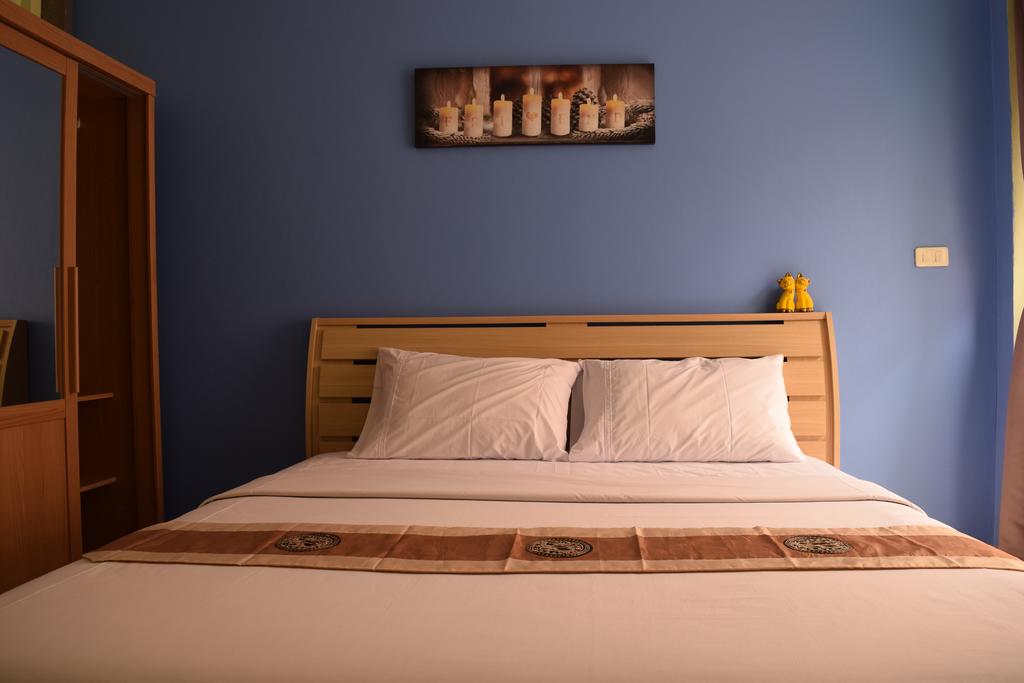 Be prepared to walk EVERYWHERE
We walked everywhere. Everything was just so easy and accessible.
There were days where we would walk 20 000 steps a day and we didn't realize it. In the beginning of our trip, all the walking made my feet ache but about a week in, I was used to it and ready to walk even further.
There is just so much to see and do that its hard to stay in one place.
Make sure you buy comfortable flip flops to walk in everyday. Its pointless wearing sneakers. You will get to hot. Do yourself a favor and buy 3 or 4 pairs of flip flaps and start walking. You wont regret it.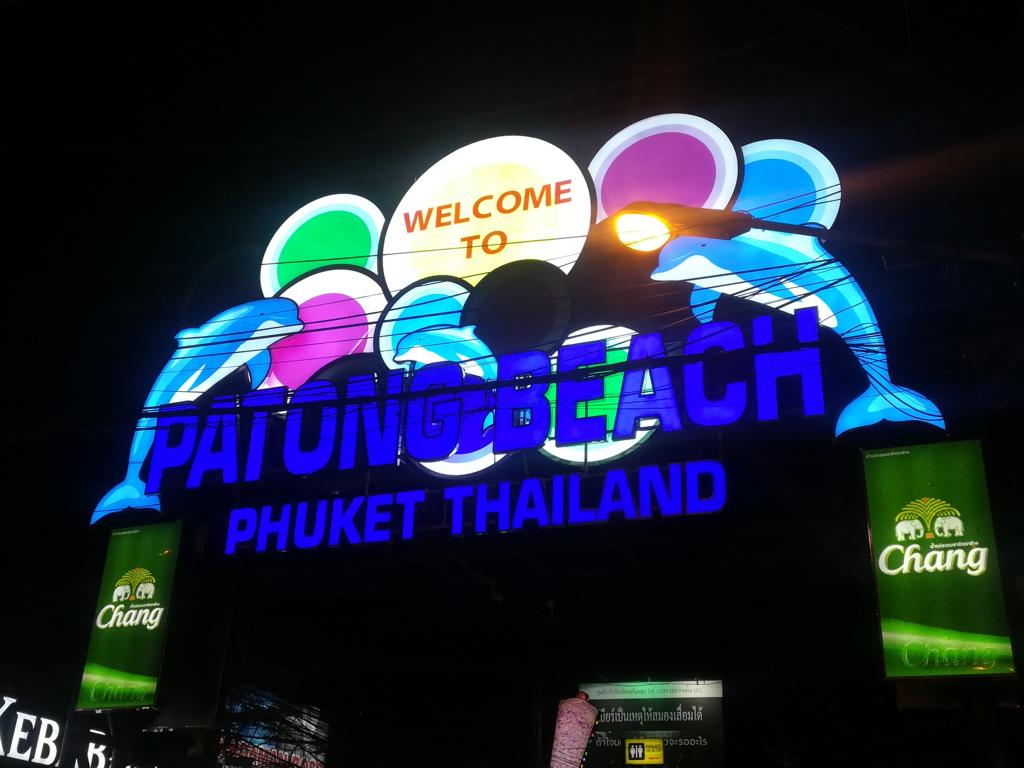 Get massages as often as you can
We didn't do this half as much as we should of.
Getting a massage in Thailand is an absolute must. This can be a foot massage, head massage or body massage. Take your pick. There are so many to choose from. Just get as many massages as you possibly can. After you have been walking all day, there is nothing better than relaxing and having a massage.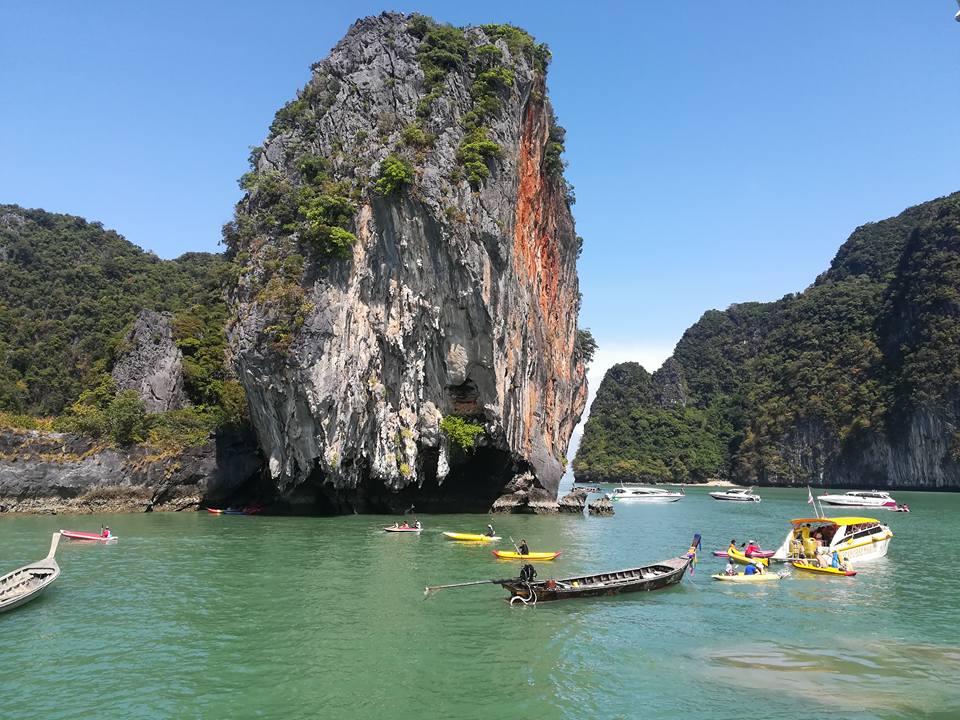 at banana pancakes on the beach
The Banana Pancakes are to die for. I really can't think of a better breakfast than Banana Pancakes with a sea view.
Get up a little earlier one morning and eat banana pancakes on the beach. We did this and it was really a moment to remember.
We sat there totally in awe of the beautiful sea and the fact that we were able to come to this beautiful place and experience it together.
Next time your in Thailand, make sure you have that banana pancake.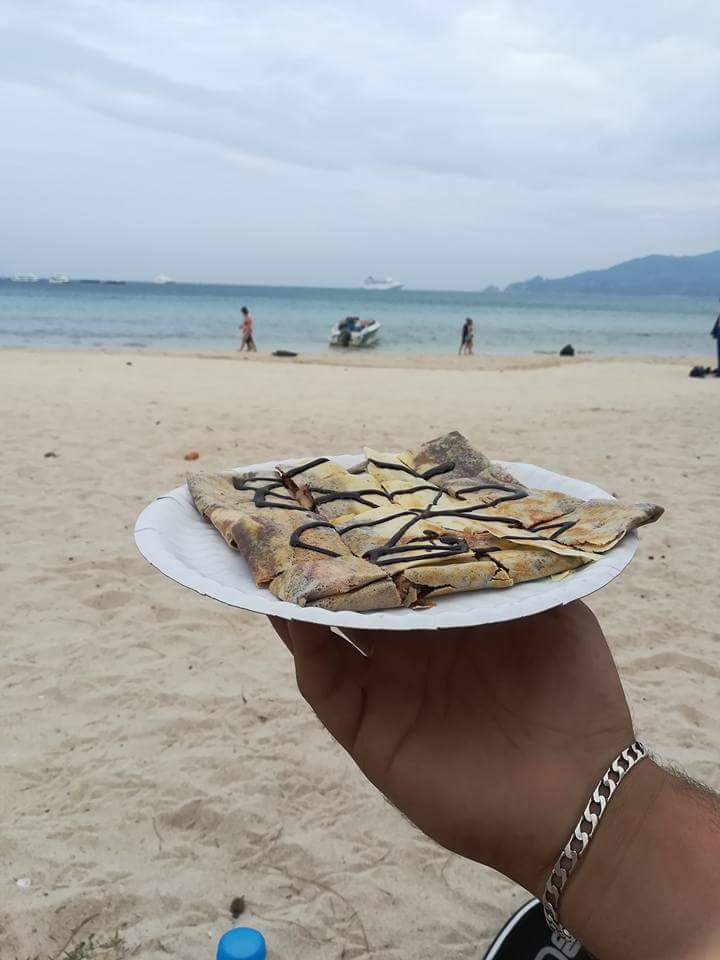 Shop until you drop
The shopping in Thailand is amazing. The clothes in Thailand are amazing and they are reasonably priced. If I could have spent more on clothes I absolutely would of.
Don't feel bad to shop and don't wait until the last minute to start shopping. If you see something you like, buy it immediately.
Don't feel bad for drinking at 9am in the morning
In Thailand we drank a lot of beer. Everyday was so hot and all you wanted was something cold to quench your thirst. Something other than water since you do drink a lot of water in Thailand.
So, don't feel bad for drinking a beer at 9-am in the morning. Your on holiday and enjoy the fact that you are in the stunning Thailand and have that drink. Enjoy it, Love it and Embrace it.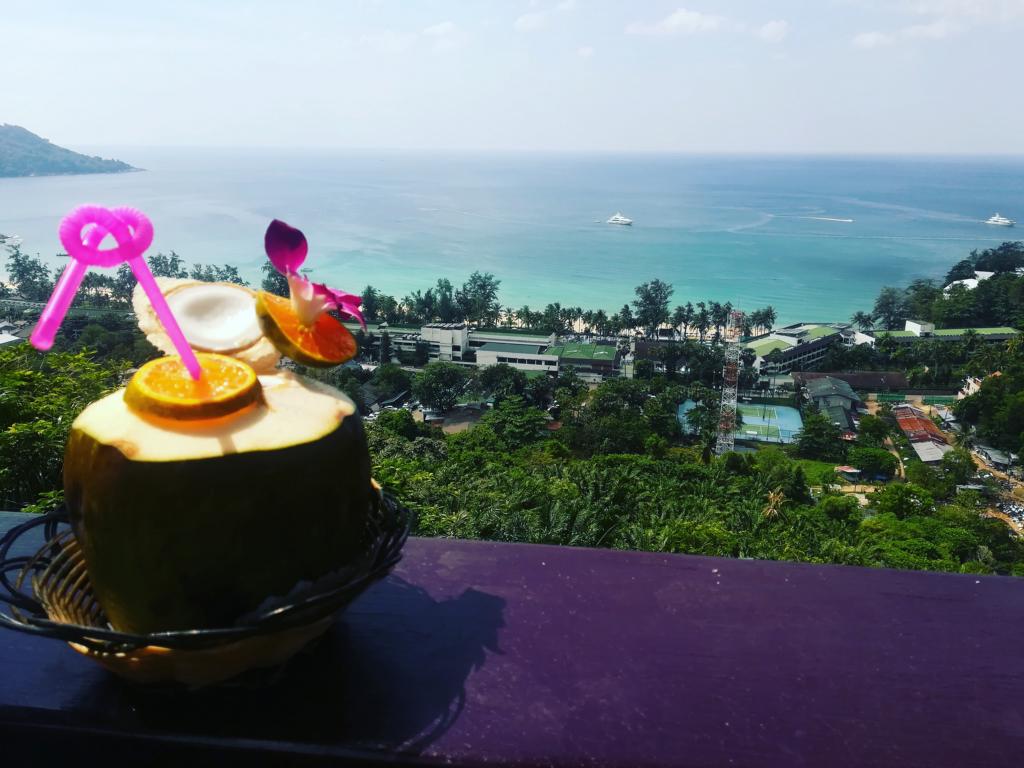 Take as many pictures as possible, even those selfies
I'm quite sad I didn't take more pictures while in Thailand. I look back at the pictures I did take and I feel like I should have taken so much more.
I think my fiance and I have about 5 or 6 pictures together and that's it. I recommend taking as many pictures as you can. Take pictures of your breakfast, your beer and everything else. Don't feel bad.
Thailand is beautiful and you want as many memories as possible.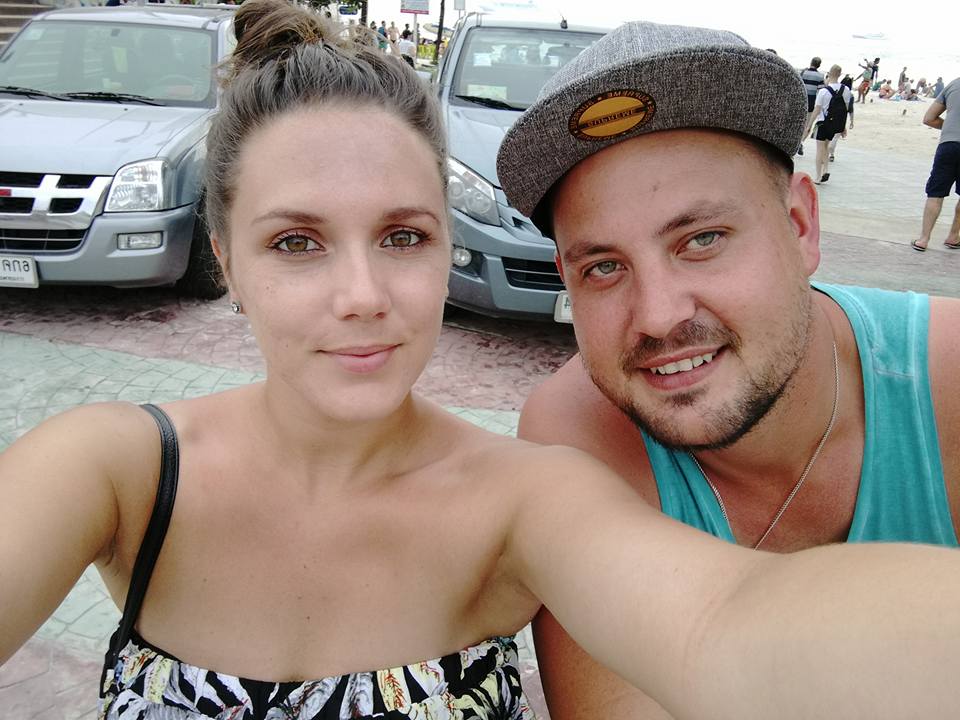 Don't be afraid to try the Thai Food
Can I just say, Thai Food is absolutely amazing. There is no other way to describe it.
In the first week there I completely pigged out and I ate about 5 to 6 big meals a day because I just couldn't get enough. I was so in love with the flavor of the food I just needed and wanted more.
Eventually I had to slow down but I would highly recommend trying as many Thai dishes as you possibly can.
Experiment with the food and try something you have never tried before. There are so many dishes you can choose from that it never gets dull.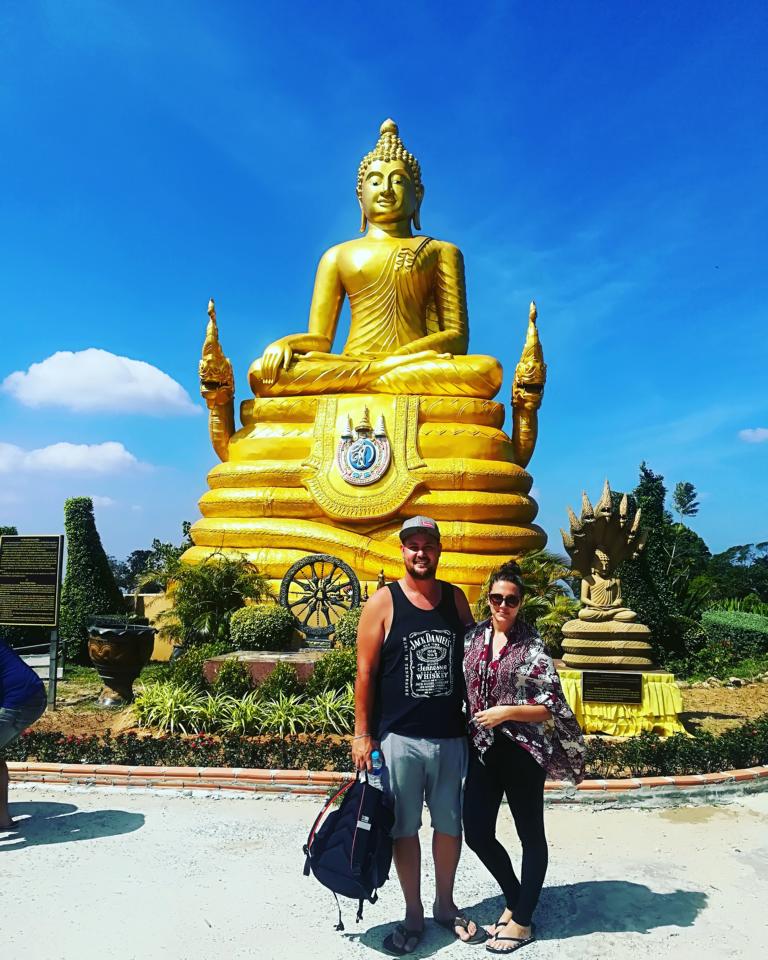 Can you tell I'm seriously missing Thailand and I'm seriously considering going back?
If you are currently planning a trip to Thailand, All I can say is that you really won't regret it. The Thai people are the most humble and friendly people you will ever meet.
Thailand is beautiful and it has so much to offer and its the perfect destination for a beach holiday.
Thailand has stolen my heart and I will defiantly be going back