December has come to an end and the new year has begun. I literally feel so ready for 2019 although can I just ask? Am I the only one that feels like 2018 was one hell of a year? 2018 has brought me tears, laughter, happiness, and sadness. I've managed to overcome so much as well as achieve so much this year and looking back I've also learned so much from this year. I have evolved as a person and become better and stronger because this year through curve balls at me like no tomorrow.
Thinking back to all the other years I feel like 2018 was the one year that taught me the most. I was forced to step out of my comfort zone, build relationships, test myself, take on more responsibility and plan for my goals and plans for 2019.
2018 taught me that there is no stepping back into "comfort". 2018 was about taking that leap of faith and pushing through and at the end, great things happened.
Stop saying sorry so much
I say sorry a lot. It's ridiculous. I am the type of person that says sorry for something that someone else has done wrong. Once again, It's ridiculous. I feel like the moment you say sorry too many people feel like they can walk over you so much more. As the year went on I decided to stop saying sorry for things I shouldn't be sorry for and to stop saying sorry for something I didn't do.
Quick disclaimer, I am all for saying sorry when I have done something wrong but when I started saying sorry about 5 to 10 times a day I realized it was a problem and its something I need to nip in the bud immediately. I'm still working on it and I know it will be something I will need to continue working on daily.
       2. Only surround yourself with supportive family & friends
Family has always been important to me and surrounding myself with supportive and like-minded friends has also been very important to me. In 2018 I started cutting out the negativity and started spending more time with my family and friends that always bring me up instead if knocking me down.
       3. No goal is ever too big to achieve
One of my biggest goals has been to go to New York City. I haven't gotten there yet but this year I took the steps towards getting there. 3 months ago I booked our flights to NYC for August 2019. This has been something I have wanted for years. This is my ultimate goal and it's finally happening.
I have been planning this trip for years and I found that every time I was due to book flights or make plans for New York something always got in the way. It could have been my constant excuses as well but at the beginning of 2018, I gave myself no choice but to make this goal a reality. New York City here I come!
       4. Keep your personal life private
Keep your life more private, it gives people less right to have an opinion on your life and your decisions. One thing I experienced quite a lot of in 2018 was that many people in my work life and personal life felt like they had a right to tell me how to live my life and how to handle situations. I appreciated the advice but when it gets to a point where you are being told what to do or how to deal with personal things every day I realised I need to start keeping things more private. Some things need to remain private.
       5. Stop doubting your abilities
How many times do you second guess yourself in a day? I did it often in 2018 and I only really started noticing it at the end of the year. We all make mistakes. We are human and we can't be perfect but learn to trust yourself.
Every time I started second guessing myself when I knew what I did was right, let it be in my work life or personal life, I needed to quickly get a handle on my mindset and shift it. Doubting myself had become such a norm for me that I needed to make a concerted effort to change that thought the moment it came into my head.
       6. Do even more of what you love
When life happens we tend to jump full force into our everyday lives and we forget to make time for the things we love. 2018 was a good year for my blogging. I really went into it with a motivated, dedicated and positive attitude and I kept it up. Yes, I did start to slack a little as the year went on but I always managed to pick it up again.
2019 will be a year of doing even more of what I love. I want to spend more time blogging, hiking, spending time with friends and family and just being creative. We all spend so much time at work that we forget to focus on ourselves and what we feel passionate about.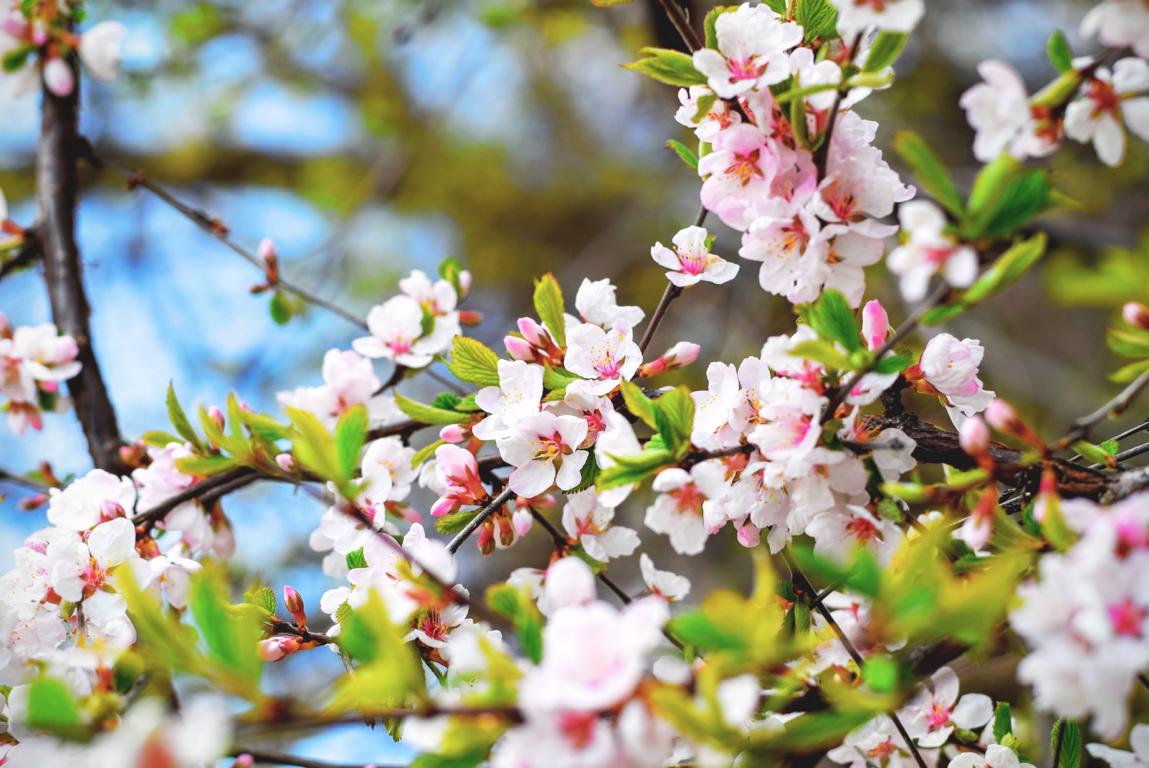 2018 has been good but 2019 is going to be great. Its all about taking the good with the bad. No year is ever going to be perfect but the important thing is that we take all those curve balls and hard times as lessons learned and we grow from them.
Here's to making 2019 the most epic year yet!