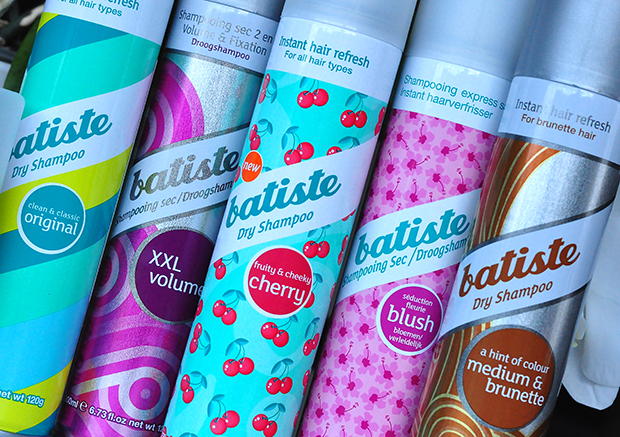 Who finds washing and styling your hair every single day takes to much time out of your day? Even on your no-wash day, your hair doesn't seem to cooperate. We all deal with this issue at some point in our lives and finding a dry shampoo that makes things a whole lot easier can be hard.
I have tried a whole bunch of dry shampoo's and nothing worked. I would always end up rushing to jump in the shower just to wash my hair quickly because the dry shampoo I used didn't do what it was meant to do.
After a lot of complaining, a friend recommended Batiste Instant Dry Shampoo and I have to admit I was incredibly skeptical when I bought it. I literally stood in the shop staring at this product wondering if I should spend the money on something that probably wouldn't work but I decided I had nothing to lose and I bought it anyway.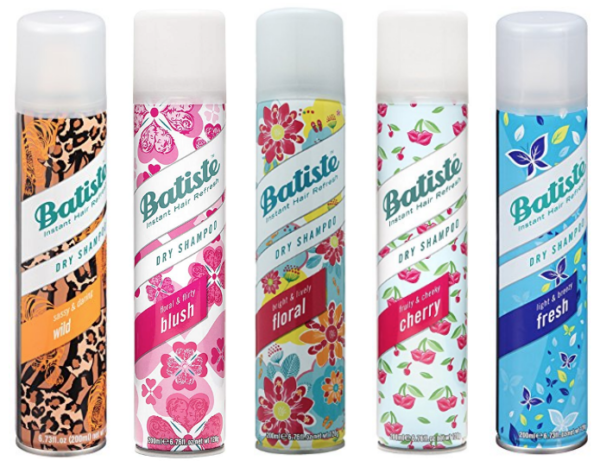 My first impression of the look of Batiste Dry Shampoo
When I first looked at the Batiste Dry Shampoo, I noticed that the packaging was very cute and girly and which female doesn't love cute and girly. I don't want this to put men off from using this dry shampoo because believe me it doesn't only work wonders for a woman.
I really liked that I had an option of choosing between 5 to 6 different types and fragrances. As a female, who doesn't love having more than one option to chose from.
My first experience after trying Batiste Dry Shampoo
I have always washed my hair every morning. I would never leave the house with dirty hair. This is because my hair gets incredibly greasy. You can actually see the grease on my hair so when I started using Batiste Instant Dry Shampoo, I noticed that my hair look clean and fresh after using it the first time.
I was always told that washing your hair every day is not good for your scalp or hair and I started noticing that my hair was thinning and getting even greasier due to washing it every day. I was stripping some important oils from my hair because of the daily washing.
Since I started using Batiste Dry Shampoo I have gone from washing my hair every day to every second day and it has been an absolute pleasure. My hair has been healthier, less greasy and so much easier to manage.
Benefits of using Batiste Dry Shampoo
Batiste Dry Shampoo absorbs the grease giving your hair a matte, fresh and clean look and feel. It also reduces itchiness and cools down the scalp. On top of these already amazing results, Batiste Dry Shampoo cuts down on your "getting ready" time in the morning and who isn't looking for ways to cut down they're getting ready time.
Batiste Dry Shampoo is so reasonably priced. All the other dry shampoo's I have tried in the past were always overpriced and they never delivered whereas Batiste Dry Shampoo is reasonably priced and most certainly delivers.
I can highly recommend Batiste Instant Dry Shampoo. Anyone that is looking for a Dry Shampoo that will guarantee results, Batiste Dry Shampoo is the product you are looking for.