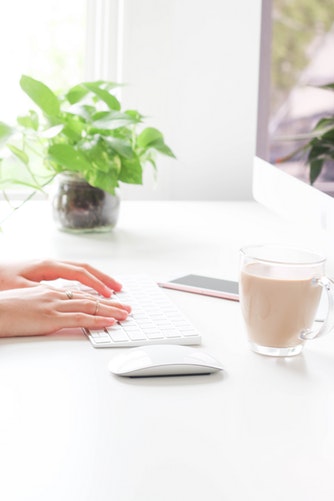 Work-life balance. Its something you have heard so often but do you have it? I know I haven't had a work-life balance since I started my new job over a year ago. Without a proper work-life balance you will find yourself feeling constantly exhausted, always making mistakes, not sleeping properly and just feeling plain miserable.
After an incredibly stressful week at work I decided (over almost a half a bottle of wine) that regardless of how busy I am and how much I need to do, I have to switch off at some point and give myself a break.
Implementing a work-life balance isn't too hard. Here's how…
No 'work talk' after you leave the office
This is something I started this week and I'm sticking to it. If I don't, I am left talking and thinking about work until I go to bed. When I get home I do not talk about work even when my Fiance asks me how my day was.
We spend so much of our time at work that we need to realize that work is not the only important thing in our lives. We need to switch off and spend time with ourselves, family and friends. You will feel better.
Make time for yourself and I mean just yourself
I spend most of my day at the office, I spend time with my Fiance and Friends but where does the alone time come in? We all need time to be by ourselves. It helps you reconnect with yourself and clear your mind. I make a point of walking on the beach twice a week by myself. I put my earphones in, listen to music and take in everything around me. When I get home I am feeling happier, refreshed and ready to take on the next day.
Don't be so hard on yourself
This is something I have to work on every single day, especially when it comes to work. I am a complete and utter stress-ball and this causes me to make mistakes. Stop stressing about things you have no control over. What is meant to be will be and the problem will always pass. Stay positive and give yourself some self-care.