Photo by Tim Easley on Unsplash
Are you planning a trip overseas or your just searching for the cheapest domestic flights? In collaboration with travelstart, I want to chat about when is the best time to buy airline tickets.
Have you ever wondered when is the best time to buy airline tickets? What would the cheapest time be to buy those tickets? Which days, what time and everything in between?
With the cost of everything going up, we are all looking for constant deals, especially airline ticket deals. I'm always looking for airline ticket deals, especially now as I am trying to plan my next overseas holiday.
So, what is the best time for you to jump on the internet and nab those cheap airline tickets deals?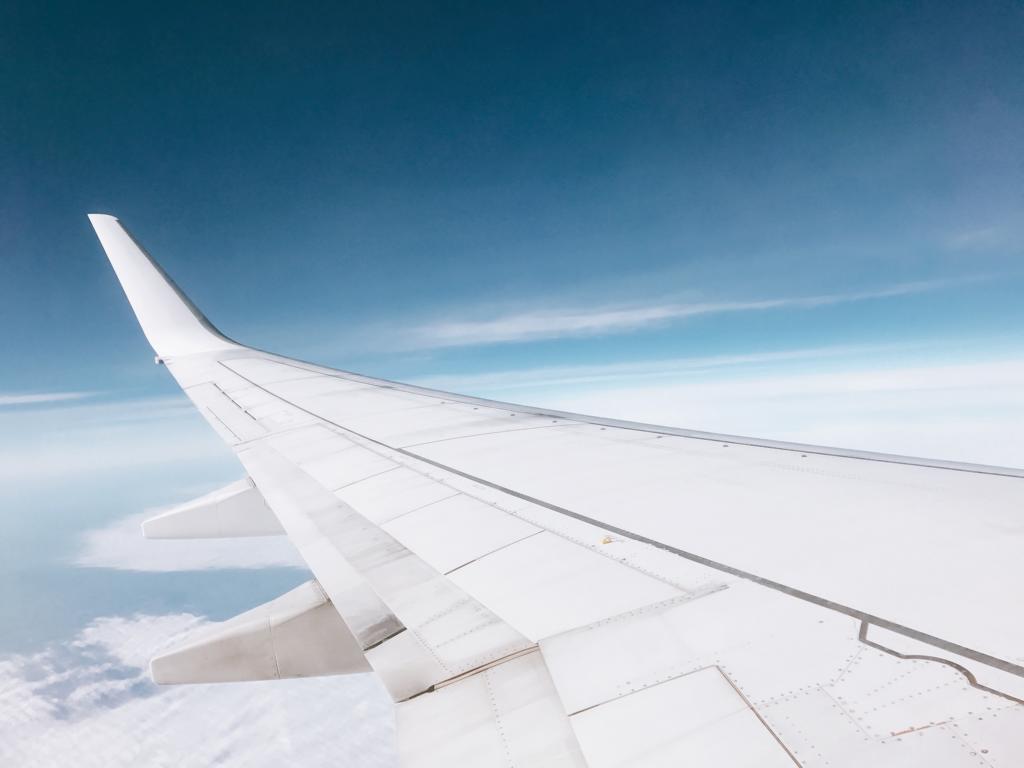 Tuesday is the best day to buy your tickets
If you're traveling from Cape Town to Johannesburg or your heading overseas. Tuesdays are the best days to buy your tickets. The reason for this is because many airlines begin airfare sales late Monday evening and the competing airlines jump on board to try and match those prices or even better those prices. These sales normally end late Tuesday and early Wednesday morning.
So, make sure you check those airlines on a Tuesday and early Wednesday. You may find some great deals.
Days you should avoid when buying your tickets
Try and avoid booking flights on a Sunday. Especially if you are wanting to book a flight overseas because Sunday is one of the most expensive days to buy flights. Try and book a flight mid-week as you will pay 10% less than what you would pay booking a ticket on a Sunday.
The most expensive months to fly are December, January, and July. With these times comes lots of public holidays and school holidays. Booking flights just before public holidays and school holidays mean you will be paying a lot more for your flights.
Also, take into account that if you are planning a trip to Thailand, New York or anywhere else, make sure it's not their peak season. With peak season comes high fares and we are all looking to avoid those.
Cheapest Months to fly Domestic & International
If you are always looking for great airfare deals try and plan your trips around the cheapest months to fly. This will save you money which means you will have more money to spend on everything else.
For Domestic travel the cheapest months to fly are February & August and for International travel, the cheapest months to fly are May, October, and November.
Take advantage of the fares being cheaper during these months.
Be open to flying on alternate days
I know, The thought of flying on Christmas or New Years Eve doesn't exactly appeal to me either but if you are really looking for even cheaper flights and even better deals, be open to flying during these times. You may find even better deals on Friday the 13th.
Flights will be exceptionally cheaper during this time and just think, you may even have a whole 2 seats to yourself on the plane. Who doesn't want that?
Things to take into consideration when trying to book cheap flights
1. The Oil Price
Keep a close eye on how the oil price is looking, This is going to play a big part in finding the best prices for flights. If our rand has taken a bit of a dip, hold off for a while until it starts to look up. The moment the rand is looking up, jump at securing your ticket.
2. Don't book your flights to far in advance
I know that booking your ticket in advance gets you a good price but are you really getting the best deal? If you do book your flights too far in advance you may lose out on some good deals.
So what about booking 3 to 6 months in advance?
Booking your flights 3 to 6 months in advance is safe and you will save about 14% which is great but you may also lose out on possible cheaper fares closer to your departure date.
The best time to book your flights is 6 weeks before you fly out because some airlines have some last minute sales.